Long Island Housing Data for July 2016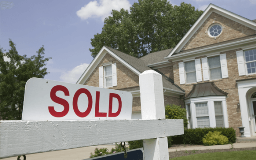 July housing data is in! Inventory is down over 17% compared to last year and there is very strong buyer demand. That spells quick sales (for appropriately priced homes) and higher sales prices (for appropriately marketed homes). It is once again a sellers market. If you have a home that didn't sell or you can't sell – call us!
The most recent data from the Long Island Board of Realtors:
The July 2016 closed median home price for Long Island, which includes Nassau, Suffolk, and Queens' housing data, was $415,000 representing a 4% increase over last year. Nassau County reported a $480,000 closed median home price in July representing a 5.5% increase over $455,000 reported by MLSLI last year. Suffolk County reported a closed median price of $345,000, which represents a 2.1% increase over a year ago. Queens reported a closed median home price of $475,000, which represents a double digit gain of 12.6% over last year, which has been the trend since April 2016.
The total number of Long Island residential inventory was 19,175 representing 17.5% less available listings than a year ago.